Personal Injury Laws in Washington State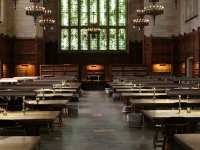 Negligence law is most often the basis of an injury case in Washington State. So if you are driving home, and and another driver hits your car, your right to recover will normally be based on negligence laws. If you go in for surgery, and the doctor cuts off the wrong leg, your right to recover is based upon negligence. Negligence law has its roots in common law, and we could bore you to death explaining that it goes back centuries to the English common law and laws known as torts, but what your really need to know is that negligence is based upon case law. Case law is based upon judge after judge looking at a case after case and deciding whether negligence occurred or not. The first judge would write an opinion based on the first case, and the next judge may read that opinion to decide if the next case also resulted in negligence. Eventually, case after case resulted in a large body of cases that makes up the laws of negligence.
For a better understanding of Washington States Laws on Negligence, read Ray Brooks' article on Washington State Negligence Laws.
Statutes Give Additional Rights to Recover and Define Negligence
Statutes are the laws passed by the legislature and signed by the governor. These often give additional rights or reasons for recovery. For example, in a dog bite case covered by negligence case law, most states would say a dog owner is only liable if the owner knew the dog had a dangerous disposition or had attacked someone before. In Washington State, however, there is a statute that holds a dog owner strictly liable any time the dog bites a person. This is significant, as you can imagine, many owners claim their dog was never violent, but was always kind and gentle. Thus, proving a dog was violent would normally cost much time and would lead to many worthy cases being lost.
Insurance and Contract Laws
Insurance agreements are basically contracts, and since most injury cases involve insurance in one way or another, understanding basic insurance and contract law is critical. In addition, Washington has the Consumer Protection Act, the Insurance Fair Conduct Act, and Insurance Bad Faith Laws that govern the conduct of Insurance Companies. Those laws regulate how insurance companies can treat their own insurance holders.
Determining if you have case under any law is complex and needs a thorough review of the facts of your case. Before making that determination on your own, we ask that you contact us. We will talk to you without charge and render our opinion as to whether further investigation is meritted. Please either fill out our contact form or call us at 425-296-9025.
Successful Representation in Washington
We represent clients all over Washington State. Although we office in Redmond, we will be glad to come meet you any where in Washington State. We have clients in Vancouver, Tacoma, Seattle, Redmond, Edmonds, Everett, Bellevue, Federal Way, Monroe, Duvall, the Olympic Peninsula, Issaquah, North Bend, and even out of state clients who have cases in Washington. We are willing to work with clients over internet, phone, and email, though we do request an initial meeting in person if at all possible.